LEAD YOUR CAREER OR
YOUR CAREER WILL LEAD YOU
Innovative gamification platform makes recognition,
rewarding, career path development, and performance
review easy and fun as playing games.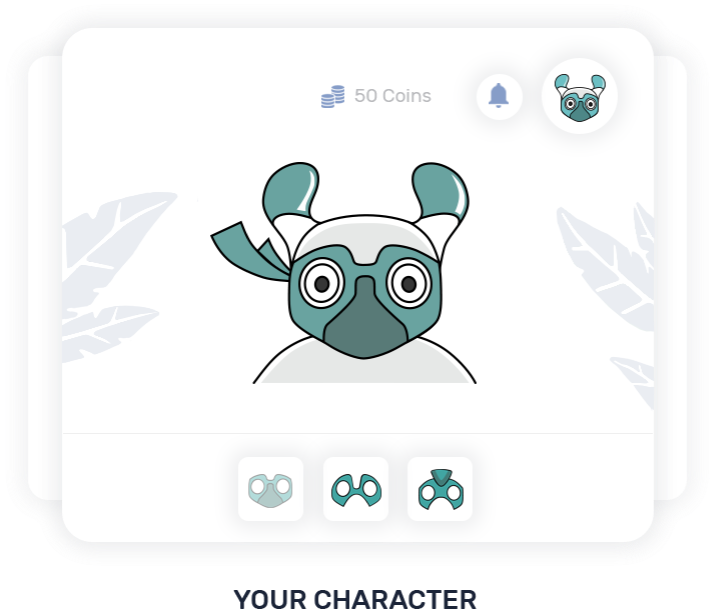 ADD SKILLS
Activate skills that
you want to develop
CREATE TASKS
Create tasks according
to set of skills and
company's mission
COMPLETE
Complete tasks and
company challenges
RECEIVE
Receive two types of
coins for completed
tasks and challenges
EXCHANGE
Exchange earned coins to the next skill's level and buy items in the store
Employee:
Track the actions that led to the result.
Develop and upgrade skills

Transparent and fair career progression

Buy bonus items in the store

Link the employees' goals with




Mission of the company

Recognition and self-development
Employer:
Increase the employees' motivation
and understanding of value

Track employees' performance

Honest assessment employees' skills

The result of employee efficiency is
proven by scientific research
Fighting empty efforts and
procrastination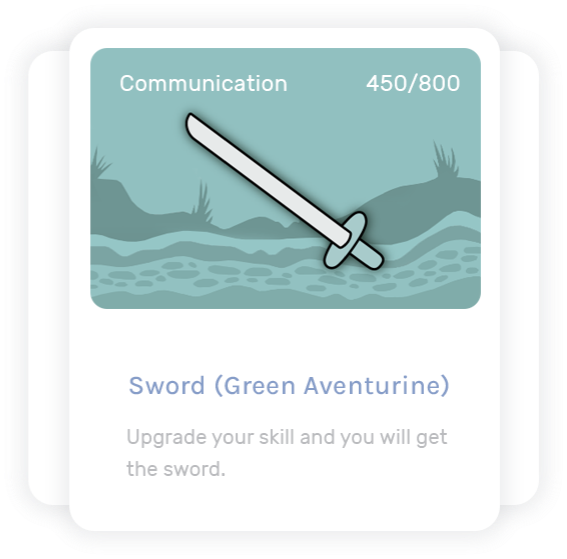 UPGRADE YOUR SKILLS
AND GET RECOGNITION
Gamification of the rewarding and gratitude for the
employees. Show them that their work is really
valued and noticed.
PARTICIPATE IN
CHALLENGES
Be a part of challenges for employees or departments.
The best employees get badges and additional coins rewards for this special challenge! Stand out! Have fun! Add a bit of competitive spirit to routine!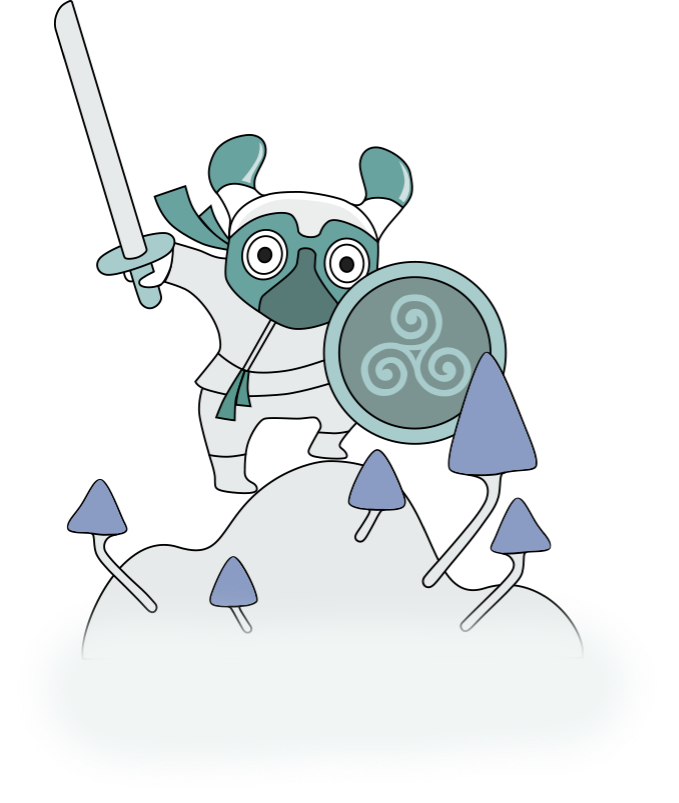 GET ON THE
LEADER BOARD
The best players get into the top 3.
Play your career - be the best.
Follow the skill leaders and board updates,
ask for professional advice from colleagues.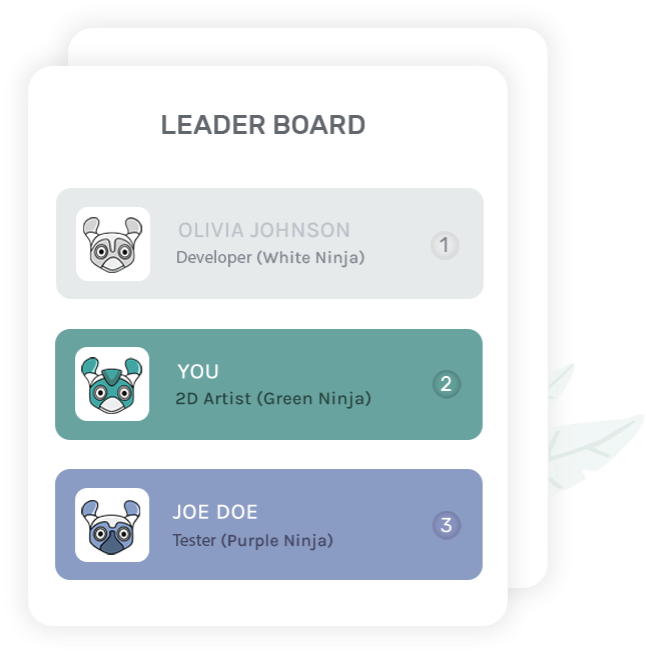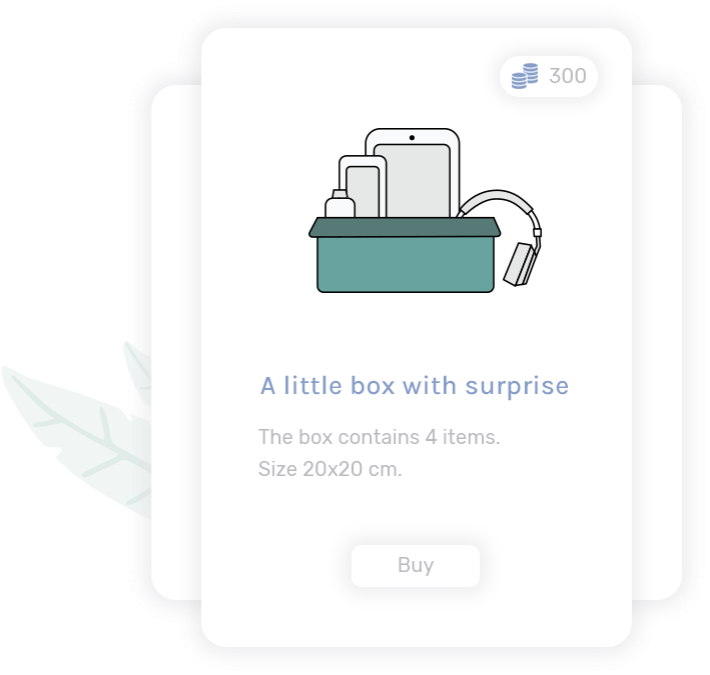 EARN COINS AND GET
BONUSES FOR IT
By fulfilling the goals of the company,
employees fulfill their real goals.
Employees can use the earned coins
for skill upgrades and to buy bonus items.
CLEAR AND ATTRACTIVE
REPORTS
Leaders chart, Custom reports, Performance
dashboard and Insights. Be fully aware of what's
going on in your company.
OKRS AND PERFORMANCE
AUTOMATION
See the full picture of what you've been working on, Everything is connected. Company's mission, Team's goal, and personal achievements.
Task tracker and messenger integration.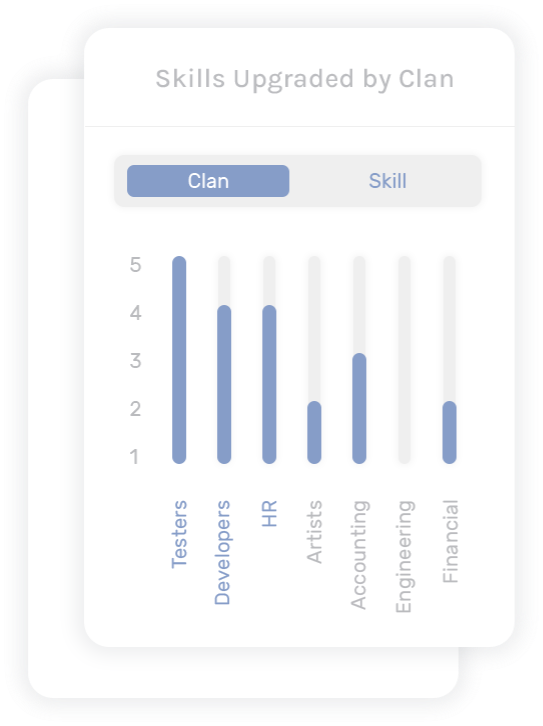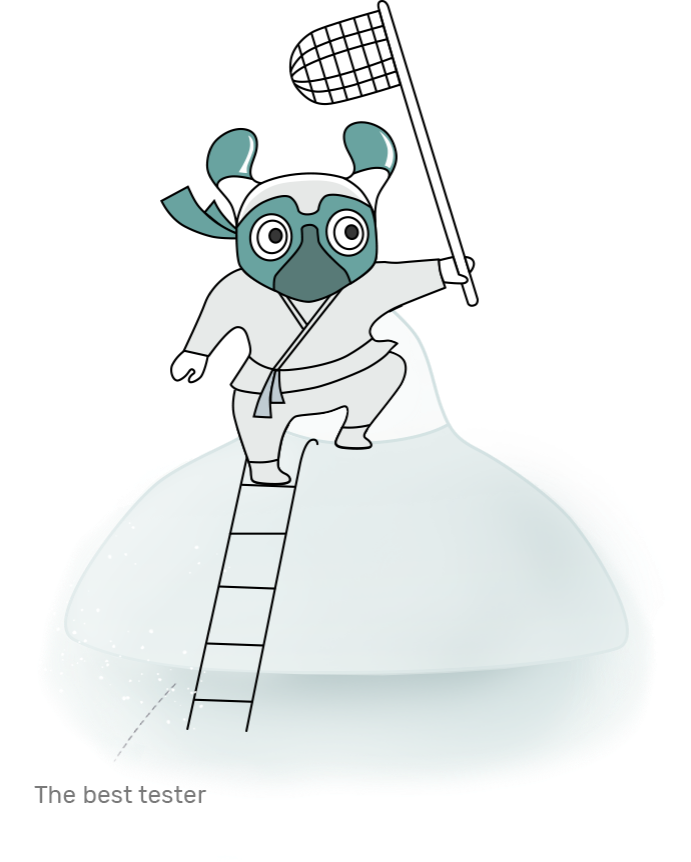 WE CAN HELP YOU TO WORK MORE EFFECTIVELY
We offer your team a fun and inspiring way to be involved in the working process.
BASED ON SCIENCE
NINJABLE as idea based on scientific
research about brain work.
For more details follow our blog.
USER FRIENDLY INTERFACE
We developed an intuitive and
minimalistic interface, you and your
colleagues will love it.
KEEP TALENTS ON TOP LEVEL
You can develop skills and talents that
important for you in real-time with
a lot of fun.
WORK ALL OVER THE WORLD
Cloud solution fully distributed across
the globe. Access from anywhere and
communicate asynchronously without
missing a beat.
GET MONTHLY REPORTS
Reports consist of all the details and
data that you need. You can use them
to analyze your productivity or share
with colleagues.
CREATE YOUR OWN WORLD
Customization of the working environment, users can create their own avatar, upgrade it, and being the real heroes of the Company.
GET STARTED WITH THE PLATFORM,
BECOME AN EARLY ADOPTER
Early bird BETA access